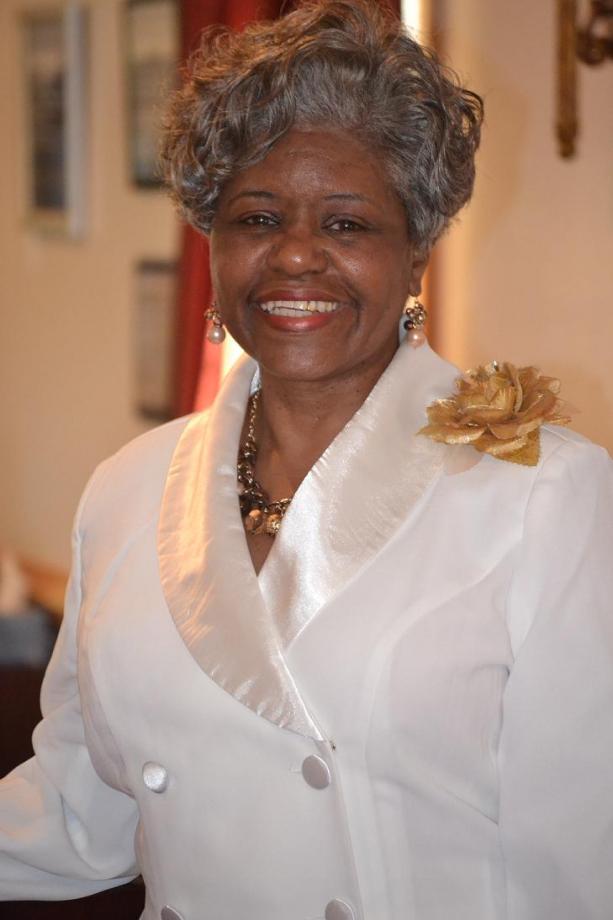 Rev. Carolyn W. Fisher is the daughter of the late Mr. & Mrs. Harvey Wilson, Sr. of Sandy Point, VA. She is the second of seven siblings, having four brothers and two sisters. Carolyn is married to Pastor Darryl E. Fisher, the former Moderator of the Northern Neck Baptist Association, and the Pastor of Jerusalem Baptist Church in Oldhams, VA. Darryl is the first African American to hold the position of Chairman of the Westmoreland County Board of Supervisors in its 350+ years of existance and the owner of the Weldon-Fisher Funeral Home. They are the proud parents of five children and twelve grandchildren.
Rev. Fisher is a member of both Zion Baptist Church and Jerusalem Baptist Church. In Jerusalem, she is currently a member of 3 choirs, Director of the Women's Ministry, and a proud member of the Deacons' Ministry. Carolyn is also the former President of the E.C. Bouie Ministers' Wives and Widows Alliance of the Northern Neck. This organization encompasses Westmoreland, Gloucester, Essex, Middlesex, Northumberland, Lancaster, and the surrounding areas. Rev. Fisher is also a member of the Westmoreland County Education Foundation, sponsoring the Back-to-School Awareness Program for the past 10 years. She also served as the Treasurer of the Westmoreland County chapter of the NAACP for the past 10 years, among many other civic organizations.
Rev. Fisher is a graduate of the Westmoreland County school system. In 1999, after the closing of the Levi Strauss & Co. plant in Warsaw, VA where she worked for 27 years, Carolyn attended and graduated from the Braxton School of Business, earning a certification as an Administrative Assistant. Her fondest memory there was being older than the teachers. Having an undying love for children, Rev. Fisher went into the Westmoreland County School System, and has been there for the past 15 years, until June 7th, 2016, when she officially retired.
Before moving to Jerusalem Baptist Church, Rev. Fisher was involved in every ministry active at Zion Baptist Church. This ranged from singing on five choirs to being the Youth Director and the Director of The Little Angels Choir, which grew to 100+ members strong. In 2010, Rev. Fisher was ordained as a Deacon of Jerusalem Baptist Church. One year later, she accepted the call that was on her life since birth, and was licensed to preach the Gospel. On May 15th, 2016, Rev. Fisher was fully ordained as a gospel Minister. She loves the Lord with a passion, and was very well instructed with the word of God from her former pastor, Pastor Frank Coleman. Carolyn has also received instruction from Apostle Donn Hall, as well as her husband, Moderator Darryl Fisher.
Rev. Fisher loves people, and has a heart for the women. Her greatest desire is that all would come to know the fullness of the love of God, and live therein. Her favorite scripture encompasses the whole word of God, the Bible. It enriches, it challenges, it corrects, it convicts, and most importantly it saves.
"All Honor and Praise go to God for all that He has done in my life."
Rev. Carolyn Fisher